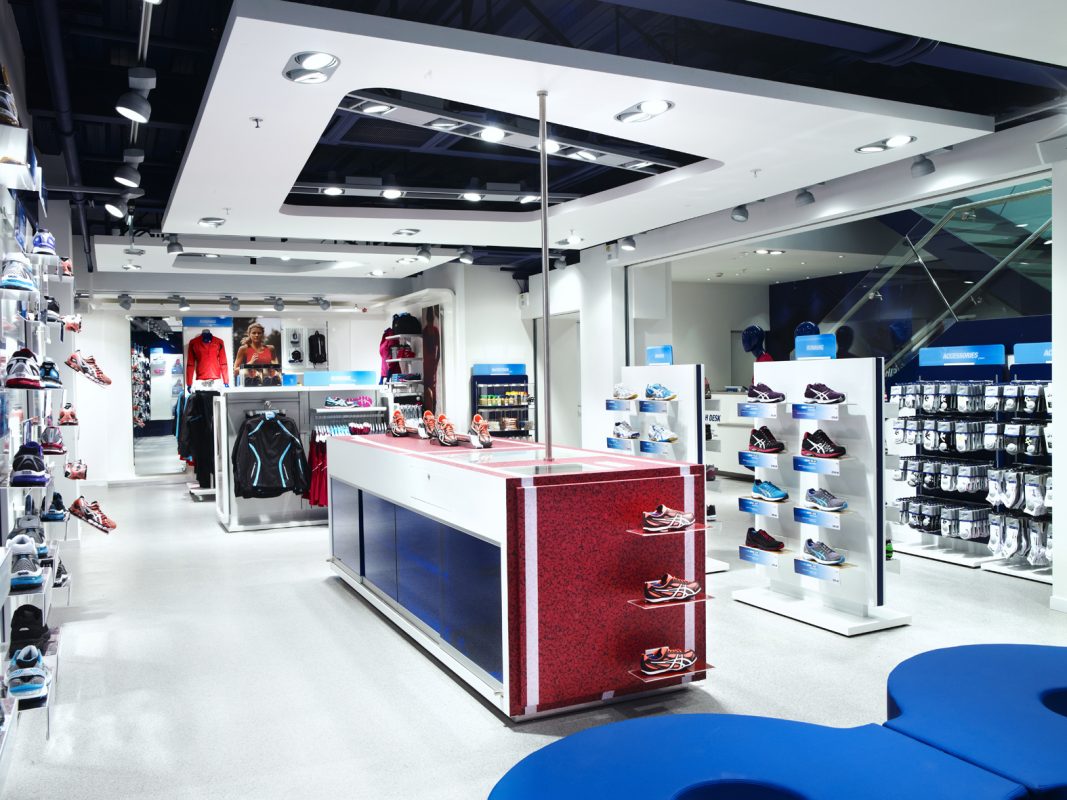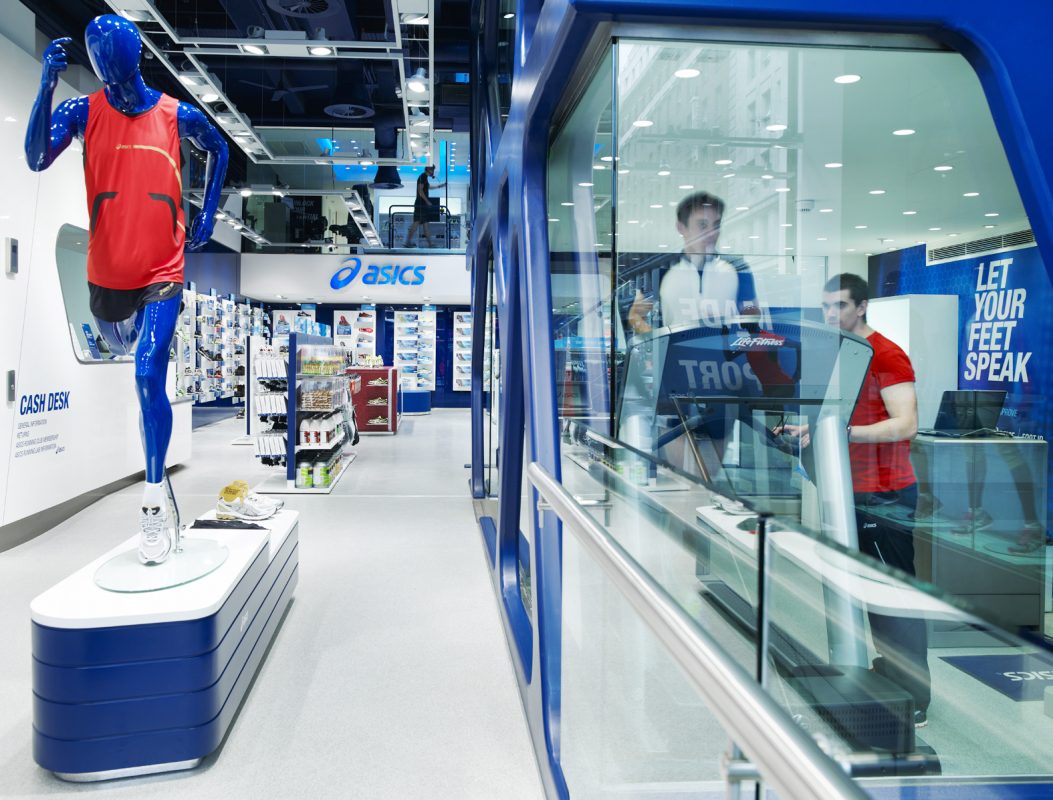 Oxford Street Flagship Store
Opening in 2015 to coincide with the London Olympics, Design Time undertook architectural services for the new ASICS flagship store on Oxford Street, London.
The 520 sq m store concept takes inspiration from the retailer's corporate ethos, starting with its founding philosophy: 'Anima Sana In Corpore Sano' meaning a sound mind in a sound body. The corporate vision has also been incorporated into the design, namely to create quality lifestyle through intelligent sport technology.
The Oxford Street site showcases the new 'Home of ASICS' concept, and the store is designed to evolve according to the specific opportunities presented by the environment, as well as the needs of the customers. It has built-in flex through the blending of digital with physical space, and endeavours to create an experience that's both sensory and educational.
Design Time also introduced a roll-out of regional and outlet store locations across the UK in locations such as Canary Wharf and Gloucester Quays Outlet Park.
Fernando Pina Mulas, Head of Retail at ASICS Europe B.V. said: "After the great success of our first store on Argyll Street, W1, we feel confident that Oxford street is the right place to open our biggest European Flagship. The retail concept will deliver a total and unique brand experience to our consumers. The environment and services will showcase all our running and sports performance products at their best."