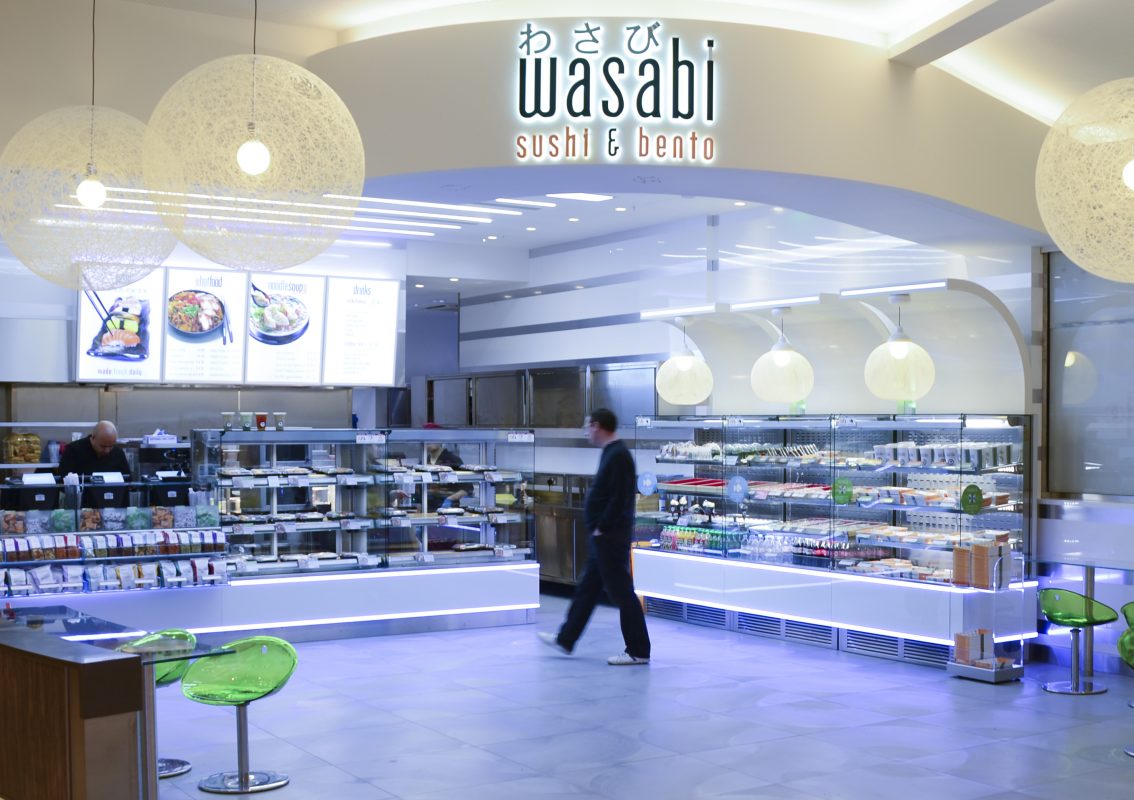 Bluewater Shopping Centre, Kent.
Roll-out of highly successful food retail format for Wasabi.
The Wasabi story began in 2003 opening their first branch in Embankment, London. Kim, a fresh food market trader in Camden, wanted to share his passion for fresh, authentic, handmade Japanese sushi and bento with 'sandwich loving' Londoners - he knew they'd love it.
With a bright, clean, modern Japanese style, Wasabi presented a new lunchtime alternative of sushi, sashimi, California rolls and authentic Japanese dishes that proved immediately popular with hungry Londoners in search of something new, different and healthy.
All people needed was the chance to sample quality sushi at an affordable price. His idea was both radical and unique: To be the first outlet in the UK that would sell individually wrapped pieces of sushi, offering customers a beautifully wide choice and the chance to truly experiment with the fresh delights of Japanese cuisine.
Design Time have been assisting with provision of architectural services including project management to allow rapid roll-out in key locations.